4S 30A Battery Management System ( BMS ) – LifePO4

GST Credit of ₹33.56available.
Know More
4S 30A BMS for LifePO4 Battery Pack
Charging Current: 20A
Charging Voltage: 14.8V to 18V
Continuous Discharge Current: 30A
Description
The 4S 30A BMS for Battery of LifePO4 chemistry is a high quality, reliable BMS. It comes in use with LifePO4 batteries. Its a high current protection circuit board but it has no balancing circuit. It has continuous discharge current of 30A (Max). The BMS provides overcharge protection, over discharge protection, and over current detection.
This 4S 30A BMS module is usable with LifePO4 Battery with 4S (4 Series) Design.
NOTE: This BMS Does not provide balance charging of battery.
Charging Voltage: 14.8V to 18V
Charge Current: 20A (max)
Constant Discharge Current: 30A
Max discharge current: 56 A
Overcharge detection: 3.75V ± 0.05V
Overcharge Release: 3.6V ± 0.05V
Over discharge Detect: 2.1V ± 0.08V
Over Discharge Release: 2.3V ­± 0.1V
Over current Protection: 56 ± 10 A
over current Protection Release Condition: Cut Load
Working Temperature: -30 to 80­° C
Connections: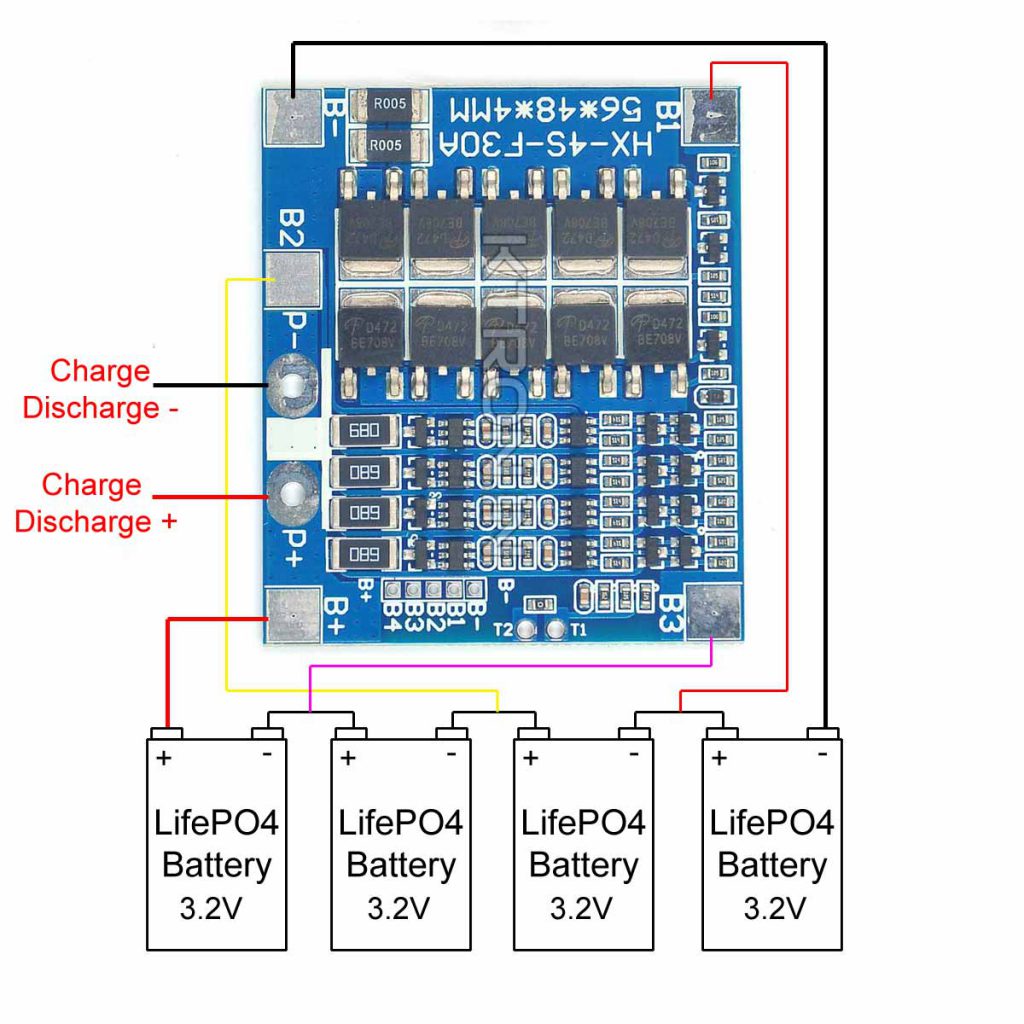 Package Includes:
 LifePO4 4S 30A Battery Management System x 1
JST XH 5 pin Right Angle Connector x 1
JST XH 5 pin Cable x 1